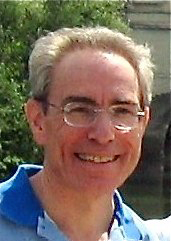 Harry W. Kopp, author (with the late Tony Gillespie) of the book Career Diplomacy, is a former foreign service officer and consultant in international trade.
Kopp was deputy assistant secretary of state for international trade policy in the Carter and Reagan administrations. He represented the United States in multilateral trade negotiations and testified before Congress on foreign corrupt practices, East-West trade, export controls, antidumping regulations, and American competitiveness. He served abroad in Warsaw, where he directed the United States-Poland Trade Development Center, and Brasília, Brazil, where he was deputy chief of mission. He received superior and meritorious honor awards from the Department of State and a presidential award for public service from President Ronald Reagan.
Kopp is the Washington representative of the Philippine sugar industry,  a vice president of the International Sugar Trade Coalition, and a director of Venture Factors, a division of Zabaleta and Company. He serves on the advisory board of the U.S. Diplomacy Center. He was a founding partner of L. A. Motley and Company, a director of the Old Dominion Brewing Company, and a vice president of the Jamestown Foundation, a Washington, DC, research organization.
Kopp lectures at the Foreign Service Institute and writes on international affairs. His book Career Diplomacy, a best-selling guide to the U.S. Foreign Service, was first published in 2008 by Georgetown University Press; a revised and updated second edition was released in April, 2011. He is now at work on a history of the American Foreign Service Association.
Earlier publications include Commercial Diplomacy and the National Interest, published in 2004 by the American Academy of Diplomacy and the Business Council for International Understanding. Kopp's work has appeared in The New York Times and other publications.
Kopp's first work of fiction, the short story "Trotsky in the Bronx," won the Goldenberg Fiction Prize and was published in the spring 2012 edition of the Bellevue Literary Review.
Harry W. Kopp is a graduate of Hamilton College and holds a master's degree in Russian and East European Studies from Yale University. He lives with his wife Jane in Annapolis, Maryland.